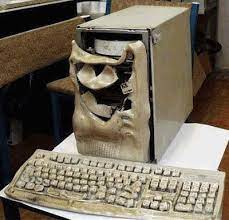 Oh what a week it's been. Endless technological failures plaguing us.
It started with the failure of a microphone! This was bought only a year or two ago…suddenly it just stopped working. Would only record faintly with alot of static.
A planned network upgrade went terribly wrong with Shaw as the equipment they sent us for the TV won't work with my configuration. (modem in bridge mode). A call to their support line confirmed this so I had requested to keep my old TV service but go with the higher speed network ended with  no TV service and a cut off internet.
After a two hour struggle with their agents and many comments of "this is beyond anything.."(from the agent) we got internet restored. At the time of writing, no TV service.
I've been afraid to call them lest they cut off the internet again. (The upgrade was planned for the weekend as we work remotely)
My wife has had numerous techno issues at her work..one in which she was told to re-install a remote client for what was very obviously a server problem (no available resources). This caused a dual monitor issue for which another helpdesk call was needed
Here's a full list of all the techo failures here and about
Airline system failed in the US
Microphone failure
3 Shaw agents (and more pending for the upgrade)
Wife's parents lost internet
Wife's coworker lost internet (obscure account issue)
Order for Instacart wouldn't go through (error processing your order…but no clue what that was…took 3 agents to figure out that the particular store doesn't deliver anymore)
Uber app decided to do an unstoppable update while waiting for an order
Microsoft update broke my wife's second monitor…needed two reboots to fix it
A DVD remote that just suddenly stopped working…a Scotty solution fixed it (new batteries didn't)
So may gremlins…the weekend upgrade is still a go and I have no idea if we'll ever have TV again…lol. What a week1